I pushed through the employee entrance that fall evening and... like Dorothy from Kansas…  stepped from a weary black and white world of office cubes into the almost dizzying color on parade along the wooded pathway to the car lot.  A yellow-brick road, just outside my day.
Breathing in the fresh crisp air like one who was parched for its beauty, I let my breath out slowly, relaxing.  Beside me, solemn faces hurried past…everyone scuttling to move ahead, get to their cars, go home to their lives.  Some talking a mile a minute on cell… making me think of Maxwell Smart and his shoe phone.
Three things happened simultaneously then.
.
.
.

A door slammed from the parking lot curb ahead.
A breeze rustled above, sending a dazzling shower of leaves raining, dancing, glittering down as bits of golden sunlight.
    A little girl burst forward from the parked car, her squeal of pure joyous awe ringing out like sweet bells… as if she had never witnessed such a magical, enchanted moment before in her ENTIRE five years… her saddle shoes echoing against the pavement as she ran…
…racing , serpentining, punctuating her rapture with OOoooooohhhhhhh… OHH…  OOOOHHHHHHH!!!!!!  Arms opened wide, she ran in circles with abandoned glee – hair bouncing as she reached to catch the leaves like so many snowflakes…  her exuberance echoing and skipping up the path to cover all us weary workers like crayola watercolors with phosphorescent glow.
Eyes danced.  Smiles radiated.  Joy waltzed beneath the trees…did a little pirouette… and lit our hearts like a conductor to a symphony.
Her exhilaration matches mine! I thought.  Only…I had simply felt like reveling in all this glory around us…letting go of all the ways life can make us feel less than….rejoicing in the One who is more than enough.  But it took a child, oblivious to all around her, to run free…spreading her eager hands open to receive.  No worries.  No fears.  Nothing beyond this moment and her song of joy.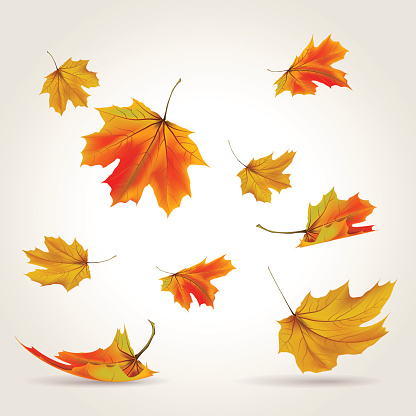 Are you feeling a little weary-worn today?              Pressures coming at
you from all sides?  Let's take a breath.  Stand beneath an autumn shower, open our hands as a child to receive, and let His blessings fill us with wonder…and music…and praise.  He will chase our storm clouds out to sea, carry us through…and if we listen we may just hear Him rejoicing over us with song… even as he paints this season copper and gold.
© Pam Depoyan
.
Ever been transformed by a similar magical moment? I'd love to hear about it… Or if you need a bit of encouraging prayer this fall, leave a comment and we'll lift you up…
"The LORD your God is with you,
the Mighty Warrior who saves.
He will take great delight in you;
in his love… he will rejoice over you with singing." – Zephaniah 3:17 (NIV)
I'm linking up again with Holley Gerth's blog today… Check out her beautiful words…Today she will bless you in how and why God wants you to know  You Are Enough!
And also with Melissa Michaels at inspiredroom.net (for all my  posts listed under "autumn leaves" – to read them all, see categories to the right) .  Discover Melissa's beautifully simple ideas for bringing fall inside your home at her welcome page for31 inspired days, along with the rest of the "31-dayers" who are also sharing various month-long inspirations! 
.
Linking this again…
on the brink of a new fall, 2012…
with Faith Barista, on her jam topic,
spiritual whitespace…