"Like most miracles, it started with a prayer.  One prayer, then another, and another.  The prayers from Bedford Falls that night went up for a man named George Bailey…"   ~  from, It's A Wonderful Life, A Novel, 50th Anniversary
Listen…  Can you hear the jingle sleigh sound of the opening music, wisping a Christmas feel across screen, stirring you to the auld lang syne miracle to come … the voices sending prayers up to Heaven, like so many sparks from a fire…?
Not just for George Bailey.  But here… for you, too.
 If today, you are praying as George did… 
"God, show me the way… "

He is already sending angels.
Putting prayers on hearts and lips.  Moving heaven and earth.
Leading us to the right place at the right time.
 Every single moment.
Even as "Mr. Potter," the ultimate thief,  thinks he holds the gloating trump card…
GOD is setting miracles in motion on our behalf…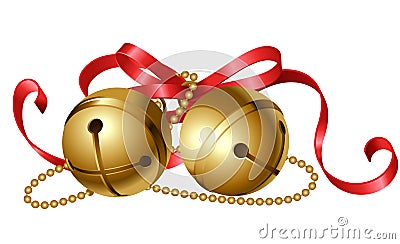 A quaint old tune is jingle-jangling inside me as Advent approaches.  "Christmas is coming, the goose is getting fat…  please put a penny in an old man's hat.   If you don't have a penny, a ha'penny will do.  If you don't have a ha'penny, then God Bless you!"

"Lord," I pray over and over, like George… "I'm down to that last ha'penny…  I believe You can provide out of nowhere.  Put me on the minds of those I don't even know.   Open doors for work, send me provision from unexpected, even unknown people and places…

I hear of that happening all the time.  How people suddenly get checks from old insurance policies they didn't know they had.  Or God somehow leads one stranger to bless another.   How he restores beyond our imagination.  Uses what we sow into others… our money, our time, our prayers, gifts and encouragement…to pour it back to us… and out again…
Makes us all, Divine appointments.
I think how George Bailey was born to be a Divine appointment. It was simply so natural, so part of who he was, he just didn't know it.   Until that tear-starred night, bathed in prayer, love and friendship, standing near his Christmas tree…

Make me a divine appointment to others, I pray.  And send a few my way too…
In answer, He chooses to send…a message on my phone machine.
"Hi Pam, remember me?"  she asks, smile in voice, "We sat next to each other at the job a couple of weeks ago?  I'd like to meet you for coffee, share something with you…"
A bit mysterious when I call back, she won't say what it's about.  I'm guessing she may have a job tip.  She's a sweet woman, maybe 10 years my senior.  I'd prayed with her for her daughter to find a nursing job after endless months of search, and she'd found one the very next day!   Then we'd ended our temp job with her telling me she would keep praying for me too.  Wanted me to let her know when I found one…
The 2 p.m. for coffee date arrives rain- splashed and gray, and I don't feel much like going out in the damp wind.  Oh well… it's only for an hour.
Sitting across the table in an empty restaurant, we chat for a few minutes, then she opens the mystery before me.  Tells me how her church had recently given each of their congregants some money to sow into someone else's need.  I smile.  "Oh, my church did that too, a few months ago," I say.
She goes on… and suddenly I realize what it is we are talking about.
"So, you see," she beams, handing me an envelope with my name handwritten on it, "others gave me theirs so we could bless you…"
   I don't even remember telling her about insurance running out and putting off dental visits and such…  just that we'd both thought the job we were on was going to last a bit longer than it did… and how every little bit helped…
My eyes pool as I hold the envelope, hands slightly shaking.  Not so much for what is probably in it, but because this is such a down to the last detail, specific answer to praying He would show me personally how He can send out-of-the-blue provision from…strangers.
Resonating… like a secret love note from the Father.  See, Pam…  I want to show you how to put your hand in Mine, even for this…

These last few years have truly been the most crazy, stretching, lions and tigers and bears, oh  my! times of my life in relying moment to moment on Him.  Not on a company or an insurance plan.  Not even a regular paycheck.
"Open it!"  she entreats, like a mom on Christmas morning.   Here at the beginning of Advent.
A gift beyond measure.  Not just in dollars and cents.  But in the way it is soundly echoing like silver bells across an English village, in and around the walls of my heart. I see the bills, but don't fully count them.   
I whispered you to her heart….a blessing sowed into you…. and you will sow too…
"Ohhh…." I breathe.  Look up into her own starry eyes.   "This… this is just such an answer to what I've been praying," I try to confide then.  But it's really more than I can put into spoken words.
We talk and share about similar situations that have brought us to this day… about faith and God's bigness and prayers and hearing His whisper.
Then… embracing as we leave… I ask her again to tell everyone involved how much of a blessing this is… and most of all, to see how God is caring for us so intimately.  How He can and does whisper to a heart here for someone over there…
"I'm glad we ended up sitting next to each other," she delights.
And… that's... when… it… hits…us…both.
"Wait a minute — We almost didn't.  Remember?"  I say in wonder.  That first morning on the job, driving 25 minutes downtown in rush traffic, annoyingly stopped at every light,  planning to get there early, I'd been so frustrated to dart in,  just in the nick of time.  Everyone else was already seated.  I'd walked in and been directed to the only open chair — one that was really  under a different "team leader" than I was assigned —
"That's right!"  she bursts forth.  "And they told you to go ahead and sit there, no problem…"
"And you know how they are usually sticklers for everyone and everything being in it's right place… " we laughed together.
Now we are both washed anew in awe.  Almost giddy. To see how even before we started that split second in time  job, He set the chairs in place for us to meet.  Maybe delayed street lights.  Arranged a word here and there in simple conversations of reaching out with prayer for strangers.  Her daughter.  My job needs.  Divinely orchestrated to the -enth detail for this moment.
When I get to the bank, I take another look inside the envelope.  Another Christmas tingle zips up my back.  It is exactly the amount needed for a specific bill.  To the penny.  And I can tell by the denominations, she probably added a few extra dollars for good measure.
Thank you, Father, I pray.  Thank You for showing me You are so with me.  Bless those who gave to know just how close you are to them too…and with deeper beauty and light all around.  Multiply blessings heart to heart to heart.   For you alone take strangers and make us one in You.
©   Pam Depoyan
…don't be afraid! God has listened to your prayers since the first day you humbly asked for understanding, and he has sent me here. But the [evil one] opposed me for twenty-one days. Then Michael, who is one of the strongest guardian angels, came to rescue me… Now I have come here to give you [God's vision]…
~ Daniel 10:12-15
Sharing with:
Wonderful life photos: http://www.creativepro.com
Others:  http://www.fotosearch.com