Hope you've had a lovely Thanksgiving weekend! 
We don't really get into 'Black Friday' over here, but I thought I'd offer a 'Green Monday Giveaway'-only called such for the alliteration. 
From today through December 7th, we're running a contest over on my Author Facebook Page. For a chance to win a signed copy of my novella Waiting for Peter, simply follow these instructions:
1. Post a favorite photo of your pet on Facebook or Instagram,
2. Tag me in the photo, or use the hashtag #WaitingForPeter,
3. Share the giveaway announcement post to all your friends!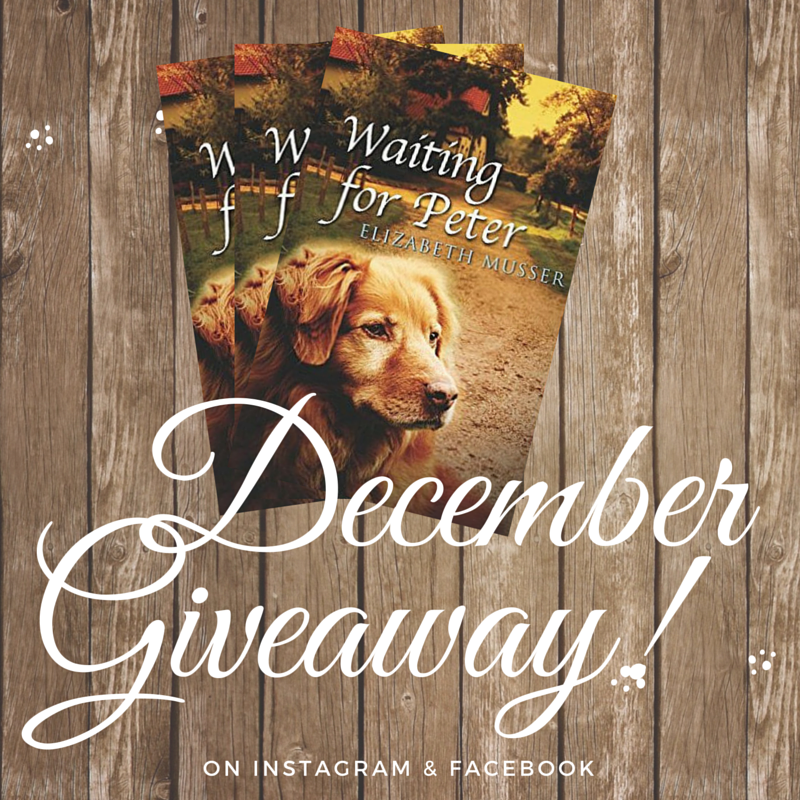 We're okay over here in France, but still reeling from the terrorists attacks.  I wrote a few reflections about it on my new little blog…

Celebrating the Gift of Christ,
Elizabeth
~~~~~~~~~~~~~~~~~~~~~~~~~~~~~~~~~~~~~~~~~~~~~~~~~~~~~~~~~~
I am not on Facebook, so not sure if I can enter this contest or not…  😦  but here is a scan of MY favorite pet of my teen years!      Oh, how I miss that sweet face of hers!  
Kind of resembles "Peter's pooch" on cover of this giveaway book, dontcha think?  🙂 
©  Pam Depoyan
And if you missed it the first time round, read my 4-part interview with Ms. Musser starting here:
I just received this Advent Giveaway Announcement from one of my favorite authors, Elizabeth Musser, and wanted to pass it on to all of you… I would love to win this myself!  Her writing is always  exquisite!    ~ Pam