In a circle round our festive Mexican food supper table last night, he led us in simple blessing, and his prayer that we "begin to know Jesus even more" echoed within me like tinkling offering bells at the altar.  For this is the Ephesians 1:18 prayer of St. Paul that I've been sensing the Holy Spirit breathing over Lent   more than ever.
More than giving up something.  Instead, a leaning into. 
A lifting up out of the mire of all the ways we hold God in a box, and expecting, anticipating, believing and waiting for deepening of His Word to our spirits.  A deeper portion.  An abandon of our hearts unto His move of the Holy Spirit in us and across our lands.  Believing that He yearns to make miracles everyday occurrences, according to His Word, His anointing of us as His disciples to "go forth and do greater things in MY NAME."  An asking Him to remove our blinders… off all those set ideas we have that maybe…just maybe… keep us from recognizing all it means to be already seated in heaven, joint heirs with Jesus, here. Now.
What He longs to bring to the world through the surrendered spirits and hearts of His people.  The awakening of His Bride to His Call.
That others will see His face shining in us, feel the touch of His hands in ours.  That we would live more and more in His authority and power of His Name and stretch up our open palms to receive from His hands, all that He gave us victory for and over through the cross.   That we would truly hear His voice calling,  "This is the way, walk in it..."
Joint heirs… 
Walking in the incomparably great power of the Holy Spirit in us…
The mighty dunamis (dynamite in the original Greek) power that it took to raise Jesus from the dead, living in us who believe…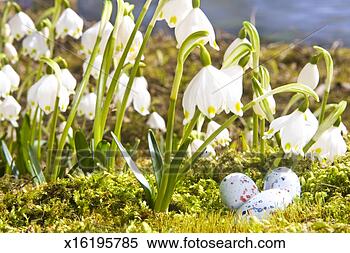 O Lord… awaken our understanding and knowing of You, to see all that You have in mind… and make us willing, even as we pray with St. Paul for ourselves and those we lift to you…
That we might truly pray with Ephesians 3:20 expectant believing for immeasurably more than we can even ask or imagine – knowing that YOU have already imagined and deemed possible beyond our dreams… Through the cross.

 "I pray that the eyes of your heart may be enlightened in order that you may know the hope to which he has called you, the riches of his glorious inheritance in his holy people, 19 and his incomparably great power for us who believe. That power is the same as the mighty strength 20 he exerted when he raised Christ from the dead and seated him at his right hand in the heavenly realms, 21 far above all rule and authority, power and dominion, and every name that is invoked, not only in the present age but also in the one to come. 22 And God placed all things under his feet and appointed him to be head over everything for the church, 23 which is his body, the fullness of him who fills everything in every way.
…But because of his great love for us, God, who is rich in mercy…raised us up with Christ and seated us with him in the heavenly realms in Christ Jesus, 7 in order that in the coming ages he might show the incomparable riches of his grace, expressed in his kindness to us in Christ Jesus."
~ Ephesians 1:18-21, 2:6
~~~~~~~~~~~~~~~~~~~~~~~~~~~~~~~~~~~~~~~~~~~~~~~~~~~~~~~~~~~~~~~
Sharing with:
for the prompt, willing